We introduce you to two charming Maine Coons, Artemis and Apollo, who share their thrilling adventures with their Instagram fans, with the help of their devoted owner, Reka Komoli. The feline duo, residing in London with their humans, Reka and Peter, have amassed a massive following of over 117,000 on their Instagram account. They even published a book last year, which chronicled their escapades and a calendar that featured their stunning photos. Recently, they went on a photo tour to Scotland in preparation for their upcoming book. With more modeling gigs and public appearances lined up, these cats are unstoppable in 2019! According to Reka, "I believe they are plotting to rule the world. My aim for them is to finish writing the Scottish book, which is quite ambitious. It is a photo comic book that portrays the story of their quest for the medieval 'Holy Catnip.' It's a mystical treasure-hunting thriller with elements of humor."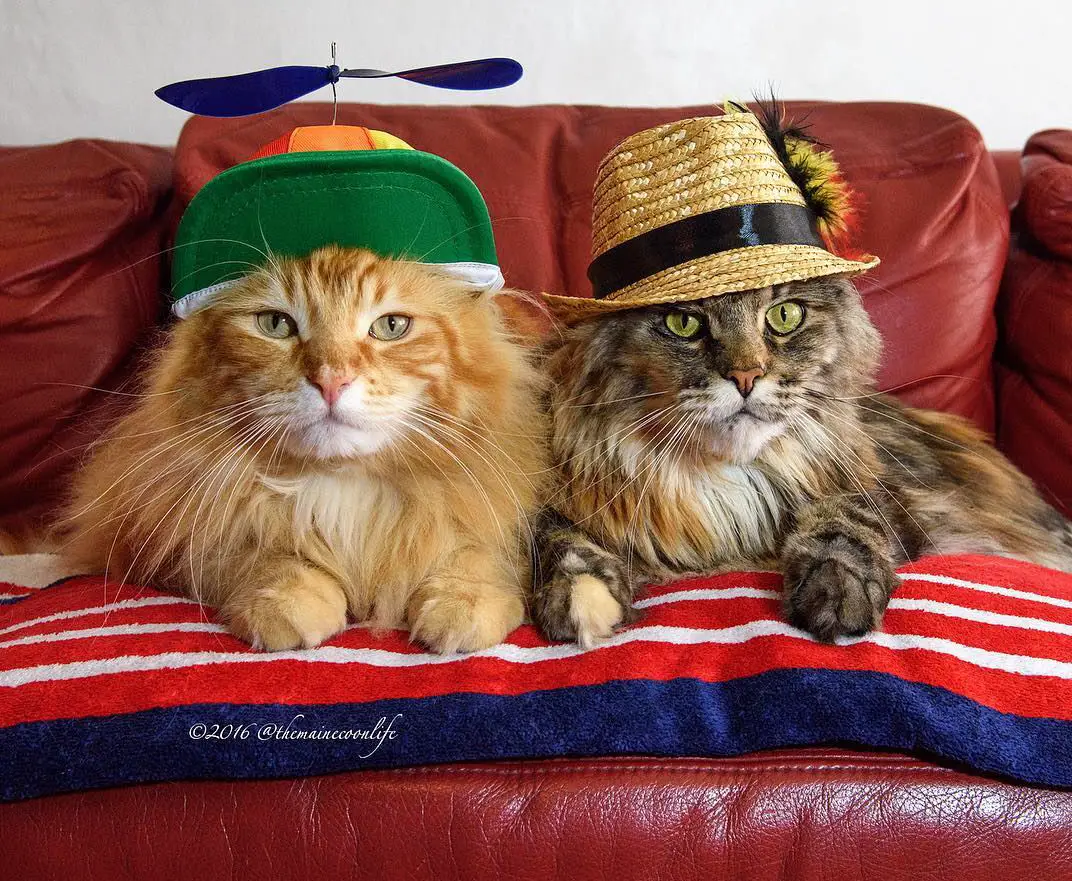 In the hopes of improving their photography skills, a second trip to Scotland is being planned for the summer. The plan is to learn from previous mistakes and capture more stunning images. If all goes well, it may even become a series with the next books featuring Wales, Ireland, and England. Despite currently being a proud cat owner to Artemis and Apollo, Reka had previously only owned dogs and a ferret named Clark Snow who had been her faithful companion for over eight years until his passing in 2014, leaving her devastated. During this time, Jonesy, the Maine Coon featured in TV commercials caught Reka's attention with his stunning looks.
Reka loves Maine Coon cats for their size and unique features, and decided to adopt two cats, Artemis and Apollo, so they could keep each other company while she and her partner travel for work. The cats, named after Greek gods, are adoptive siblings who bonded quickly despite Artemis initially hissing at Apollo. Reka started an Instagram account for the cats as a joke, but it quickly gained a following of over 80,000 people in the first year. While the cats are not trained, they have been modeling for Reka since they were kittens and enjoy posing for pictures. They are well-behaved and love human interaction, but also enjoy having their own quiet time. Reka's favorite photos are taken outdoors in natural light, which bring out the colors in their coats. Despite their busy schedules, the cats are still just lovable companions who enjoy spending time with their humans.